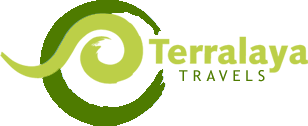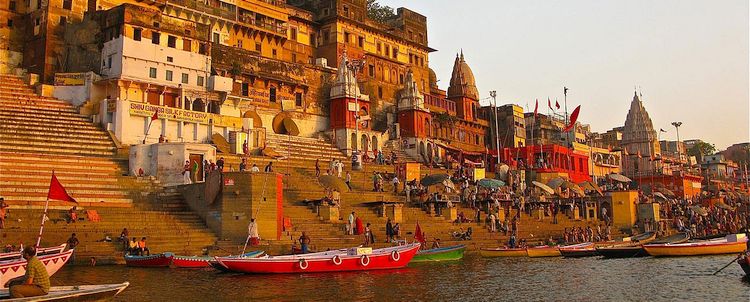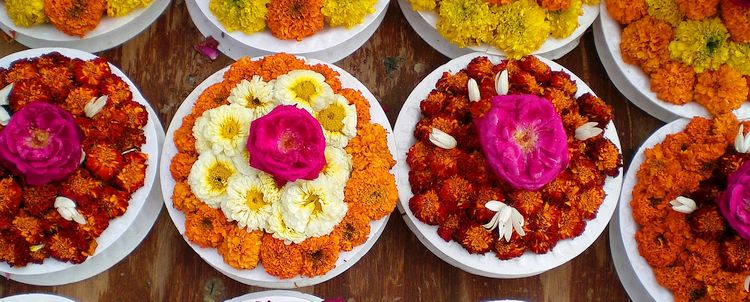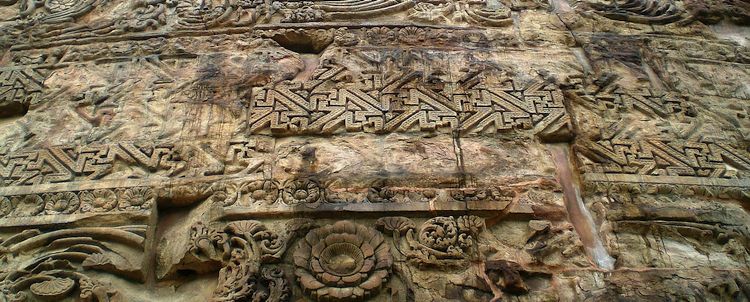 You are here :
Varanasiin Uttar Pradesh - the City of Shiva and Annapurna
If you are taking a vacation in India, and if you are also planning to travel to the north of the country, a visit to Varanasi, which is the holiest place of Hinduism, and also one of the oldest settlements in the country, is absolutely recommended. The bridge to Varanasi leads into the Indian state of Uttar Pradesh, to about 1.2 million people who are living on about 80 square kilometers of the urban area. Since about 2500 years, Hindus conduct pilgrimages into this city of Shiva, and have built numerous temples for him and the female deity Annapurna.
In mythology and religious contexts, Varanasi is often called Kashi, just like the name of Benares asserted itself for the city under the rule of the Muslims. From this time period, which was starting in 1193. Chr. and came to an end about 500 years later, originate a small number of Muslim mosques (for example the AlamgirMosque) and other architecturally interesting buildings, which nowadays also invite to visit for a sightseeing trip. Then at the beginning of the 18th century, the Hindu Rajas came to power in Varanasi again, until in 1775, the British East India Company took over the administration. Even the palace of the Rajas (the Kings) of Varanasi, "Ramnagar", on the opposite side of the Ganges is preserved as a museum, and offers some very interesting exhibits, and an excellent insight into the life of the early kings of India.
Many of the Hindu temples of Varanasi may be entered only as a Hindu, but "Bharat Mata", "Durga", "Jain", "AghorPeeth", "TulsiManas" and also "New Vishwanath" provide an excellent insight into the changes in Hindu architecture over the centuries , also worthwile is a visit to the Institute of Tibetan Studies and the BHU, the "Banaras Hindu University", which had blossomed into the second best university throughout all of India. A walk to the ghats, which means the stone stairs and platforms, which allow the access to the water everywhere along the bank of the Ganges, although sometimes it poses a challenge, for in addition to the praying Hindus, who carry out their ritual ablutions and baths here, are also the dead being cremated, and the ashes will be dispersed into the Ganges - but there is also an especially festive atmosphere that can be felt, and this makes your stay a even more memorable experience.
For you to experience these ceremonial places better, we can arrange a boat ride across the river, especially in the awakening morning sun, the atmosphere here is truly mystical. Also starting from Varanasi you can do several culturally worthwhile excursions into the surrounding area, you can visit Hindu festivals and courses in one of the schools of yoga, or visit an ayurvedic center to strengthen your bridge to India.
With pleasure we'll assemble a sightseeing tour tailored to your needs. We're looking forward for you to contact us.
Best travel period: October to March
Top