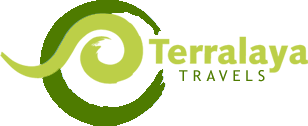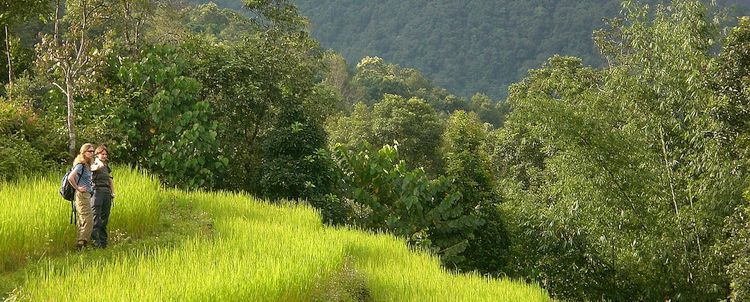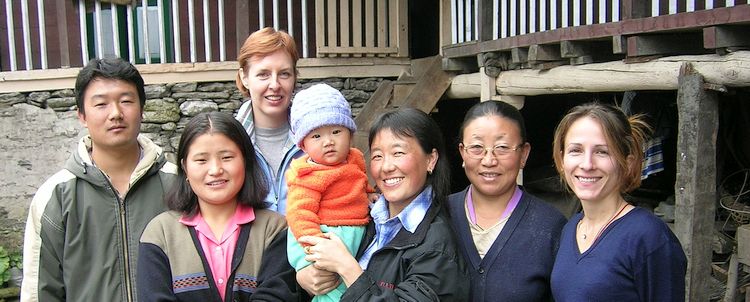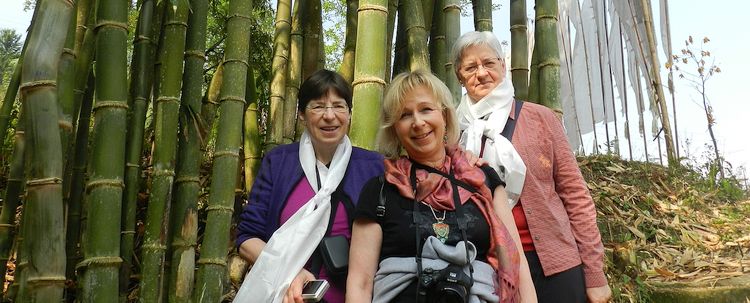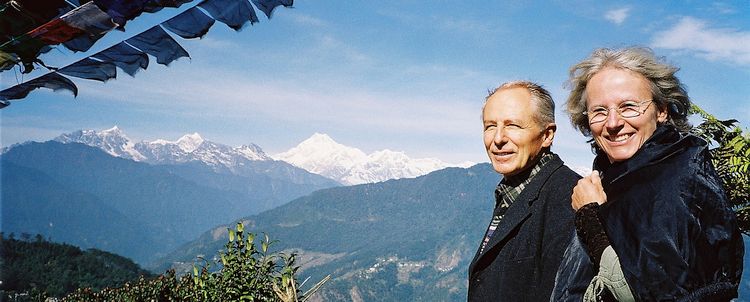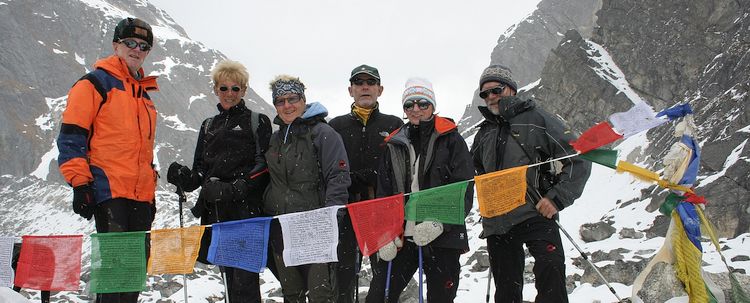 You are here :
Travel Module: Sikkim's South and West - Cultural Journey
Introduction
On the trail of the history of Sikkim's creation, discover in the west and south of the country the most beautiful Buddhist Lamaist monasteries, and learn a lot about the religion and the culture of the Sikkimese, who are originally from Tibet. On request, we can integrate small hikes through the cultural landscapes. You have the opportunity to immerse yourself as a guest in a typical Bhutia village into the particularly impressive culture of this people originating from Tibet. Observe how your meal is being made from natural ingredients in the traditional kitchen or even lend a hand to the cook.
Again and again, views of the vast mountain massif of the eastern Himalayas open up.
When the weather is good you can enjoy the view of Sikkim's patron god, the third-highest mountain in the world Mt. Khangchendzonga, which is perched in the north-west.
On the road you are with our experienced driver in a comfortable vehicle. You will be accompanied by our experienced tour guide, who will gladly take care of your personal interests and requirements. You will stay in selected hotels and accommodations, which reflect the heritage and culture of Sikkim.
Highlights
Visit of monasteries and temples of Nyngma, Kagyu and Prayer Buddhism
Place of power Tashiding with its temples and shrines
Largest tea garden of Sikkim
Panoramic view of Mt. Khanchendzonga
Optional walks through villages, species-rich jungles and terraced fields
Bhutia folk dance with singing
Gigantic statues of Guru Rimpoche and Buddha
Travel Itinerary
Day 1 : Arrival from Bagdogra Airport or following Travel Module "Sikkim East", " Sikkim North ", "Darjeeling", "Kalimpong", "Bhutan", "Delhi" or "Kolkata". Optional hike. Overnight in a typical Bhutia village as a house guest or at the hotel.
Day 2 : Continue to the temples and shrines of Tashiding and the mountain village of Yoksum. Overnight at the hotel or as a house guest.
Day : Excursion to wishing lake Kechoperi and onward journey to Pelling. Optional hike. Overnight at the hotel.
Day 4 : Continue to Rinchenpong. Optional hikes. On occasion prayer ceremony with the monks in the village monastery. Overnight stay at farmhouse lodge.
Day 5 : Transfer to Bagdogra Airport or continue with Travel Module "Sikkim East", "Darjeeling", "Kalimpong", "Bhutan", "Delhi" or "Kolkata".
Options
Extension: This module can of course be extended - we will gladly advise you.
Trekking: The west of Sikkim is particularly suitable for trekking. Combine this Travel Module with our Trekking Modules "Sikkim Singelela Goechela Trekking" or "Khangchendzonga Trekking to the Goechela".
Best Travel Period
Spring and autumn: from March to mid June and from September to November.
From December to February you must be prepared for cool temperatures (+ 5 C to about + 18), with little rain.
The monsoon reaches its peak from mid-June to late August / mid-September.
Top