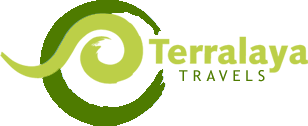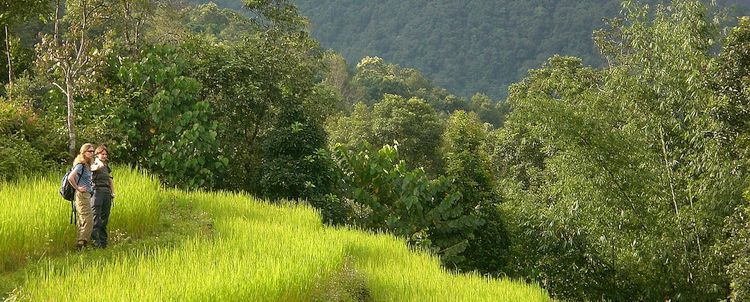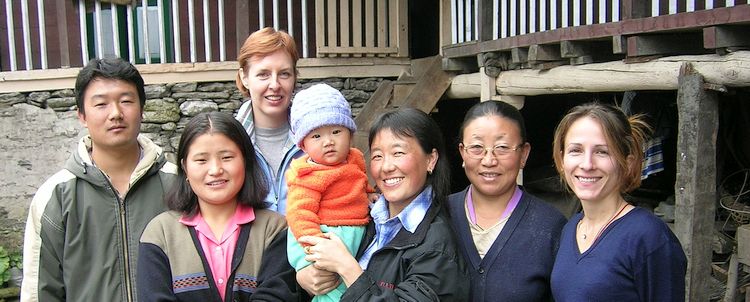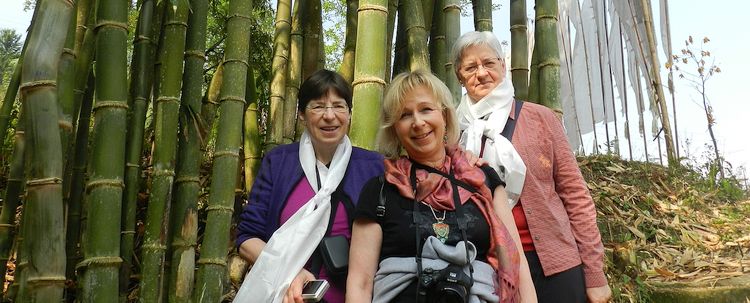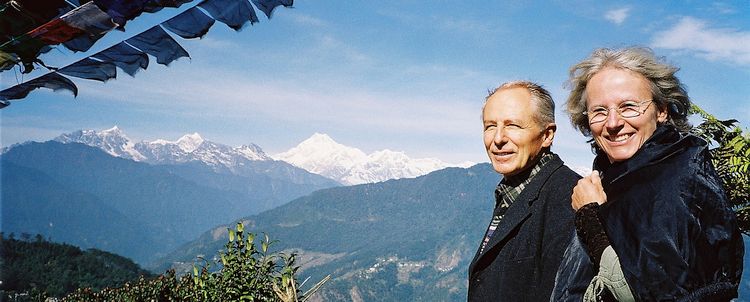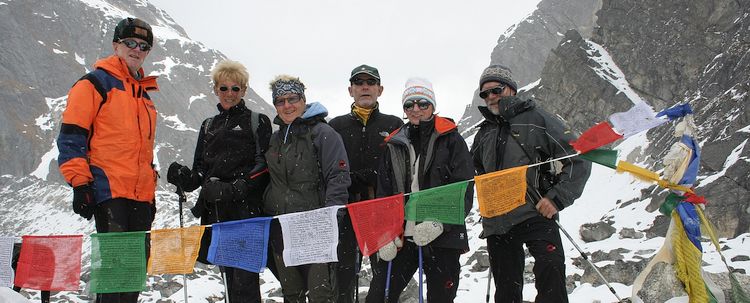 You are here :
Trekking Module: Rhododendron Trail Sikkim
• 4 - 5 days • 2 - 4.5 hours walking time / day, 1 x 6 hours • easy to moderate • trekking path, partly stone steps, partly poorly maintained narrow footpaths or stony passages • overnight in tent (4 x) • max . altitude: 3680 m above sea level • Accompanied by: trekking guide, cook, kitchen crew and porter •
Introduction
Our rhododendron trekking offers during good weather a daily magnificent view of Mount Khangchenjunga, and if we are lucky with the weather, in addition the most beautiful panoramic view of Mt. Everest and the Himalayas of Nepal! The trekking is suitable for participants who want to be on the way in less extreme altitudes, and also in less known trekking areas.
Our experienced trekking and kitchen team prepares for you delicious, hot meals, we provide modern trekking equipment with convenient and comfortable sleeping mats, and your tour guide takes care of your requirements and your security. Frame the trekking with a diverse cultural journey, for example with the Travel Module Sikkim East, Sikkim West, Darjeeling and / or Kalimpong, in order to gain deep insights into the country and the people of this mountainous region.
Highlights
Daily panoramic views of Mt. Khangchenjunga at relatively low altitude, 2500-3600 m above sea level
Partly the route resembles a level mountain path - with horizontal stages.
Sunrise at a 360 ° - vantage point overlooking Mt. Everest and the Himalayas of Nepal in the west, Mt. Khangchenjunga in the north, and the snow-capped mountain peaks of northern Sikkim, Tibet and Bhutan.
Little-known trekking route, partly through a rhododendron reserve, which is rich in species, with a wide variety of of rhododendrons (bloom time in April / May); two high moors.
Travel Itinerary
Day 1 : Arrival through various vegetation zones to the starting point of the trekking, for example with Travel Module Darjeeling, Sikkim East or Sikkim West. Brief 1.5-hour hike. Overnight at the camp, 3080 m above sea level
Day 2 : Trek through rhododendron and oak forest about 5 hrs .; Overnight at the camp, 2960 m above sea level
Day 3 : Trek to the vantage point, about 5 hrs; overnight at the camp, 3570 m above sea level
Day 4 : Sunrise at the vantage point followed by descent into the valley, about 6 hrs; overnight in simple hotel or camp.
Day 5 : Continue with Travel Module Sikkim West Sikkim or East.
Best Travel Period
Spring and Autumn; for rhododendrons in bloom from April to May.
Winter: Due to the relatively low altitude, this trekking is ideal also in winter from November to March.
Additional Options
This trekking can also be carried out in reversed order. We gladly discuss with you the route which is ideal for you.
Extend this trekking with additional hiking days through a rarely visited area in West Sikkim (+ 2 days).
Connect this trekking with the Khangchenjunga trekking, Singalila variant, to Dzongri and Goechela (+ 12 days).
Integrate an additional day to shorten the daily hiking time.
Top