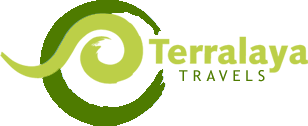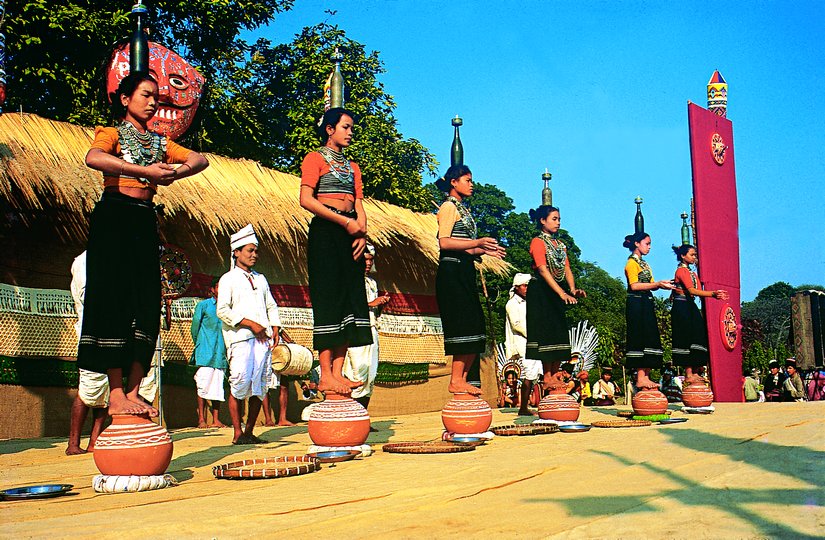 You are here :
Trekking Module: Garhwal Uttarakhand
•Two simpler trekking tours of 4 and 6 days • 3 - 5 hours walking time / day • easy to moderate • trekking path, open terrain, scree slopes, boulders, alpine meadows, glaciers • overnight in tent (9 x) in permanent tented camp with bed (3 x) and in simpler hotels (4 x) • max. altitude: 4500 meters above sea level • Accompanied by: trekking guide, kitchen staff, porters, pack animals (mules / ponies) •
Introduction
The Garhwal Himalayas border to the north with Tibet, to the west with Himachal Pradesh, to the east with Nepal and to the south with the Ganges plain. It is the land of the sacred mountains, lakes, rivers, places of pilgrimage and home to different ethnic groups with different traditions and languages.
With your trekking holiday you dive into a fantastic mountain world, rich with peaks over 6000 meters, and you support responsible tourism through cooperation with the village communities. Issues such as water shortage, dwindling crops, fuel and food shortage, women's topics and malnutrition are being addressed throughout the state of Uttarakhand. Local NGOs are offering support by way of training, discussion meetings, provide teaching materials, village school visits and so on. All this with the aim of encouraging the population to find solutions together.
The two trekking tours in the Gangotri region are suitable for nature and adventure lovers - you will experience alpine meadows which are rich in flora, and you will hike through scree slopes and cross glaciers. Nevertheless, the treks are not very demanding, and can well be completed by healthy individuals with hiking experience. The trek leads through pine and birch forest, to beautiful vantage points with magnificent views of the mountains Shivling, Bhagirathi, Sudarshana, Thaley Sagar, the Thelu summits and the Kedar dome. Bharal herds (blue sheep) on the mountain slopes are a common sight on the road in this region.
Highlights
The Hindu pilgrimage cities of Rishikesh and Gangotri.
The source of the Ganges.
Fantastic mountain landscapes with many peaks over 6000 m.
Gangotri peaks: 6577, 6599 and 6672 m; Mt. Kalanag 6387 meters, Mt. Bandarpoonch-II 6316 m, Mt. White Peak 6102 m, Mt. Sri Kanta 6132 m, Mt. Jaonli 6632 m, Mt. Draupadi Ka Danda, 5724 m; Mt Shivling, 6543 m, Meru and Kedar's dome, as well as the peaks Bhagirathi, Thaley Sagar and Sudarshan.
Glaciers, mountain streams, alpine flora and fauna.
Sadhus, yogis and pilgrims.
Hill station Mussourie.
Travel Itinerary
Day 1 : Arrival in Delhi
Day 2 : Onward journey by train to Rishikesh
Day 3 - 4 : Onward journey via Haridwar to the starting point of the trekking
Day 5 - 8 : Dayara Bugyals trekking
Day 9 : Onward journey to the village of Harsil
Day 10 - 15 : Gangotri- & Tapovan trekking
Day 16 – 17 : Onward journey via Chamba to Mussourie
Day 18 - 19 : In the night train to Delhi, arrival in Delhi on the 19th day.
Options
Only one of the two trekking tours integrated (4 or 6 days)
Integrate additional day/s with sightseeing in Delhi
As a cultural journey without trekking.
Individual focus: if you have any special interest in botany, ornithology or a country- typical culture or religion, a respective expert will be pleased to accompany you on your journey or to certain undertakings!
Best Travel Period
April to June and mid-September to mid-November
Top