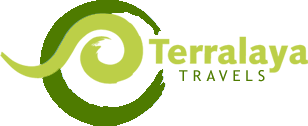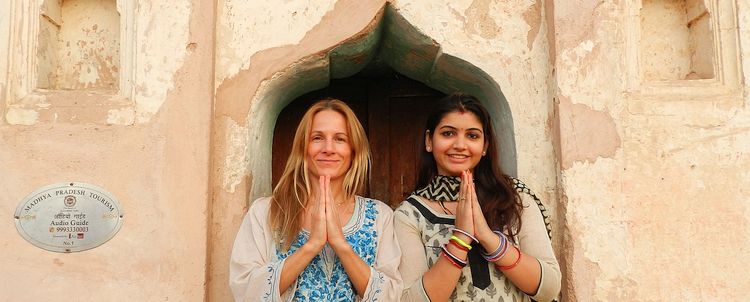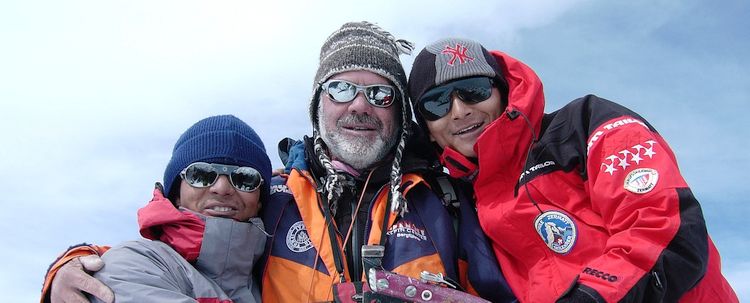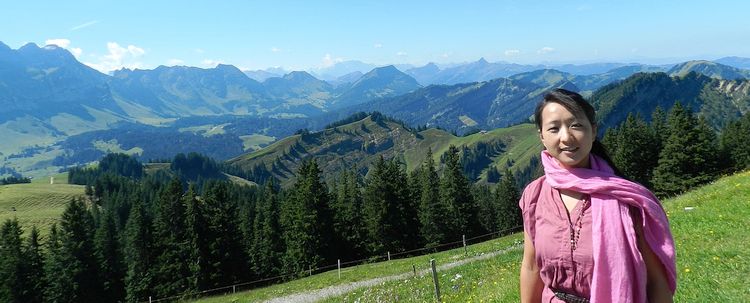 You are here :
Introduction
Personalized Attention – a Swiss Woman Connects Worlds
I am Helen Kämpf and I have been living in the Indian Himalayas for 14 years. I have traveled India and the surrounding countries extensively and ever since I have been deeply connected to the region and the people living here. I know the particular needs and characteristics of both cultures and I like to create all trips keeping that in mind. In addition to German and English, I also speak some French, Spanish and Nepali. After a commercial apprenticeship in Switzerland, I did a Bachelor of International Studies degree in Vermont, United States and have ever since worked internationally. Among other projects, I did an internship with a local NGO in Ladakh, India for close to a year. All these years of global travel and work experience have reinforced the desire in me to open the bridge to India, the bridge to Myanmar, the bridge to Mongolia, the bridge to Bangladesh and to other destinations in the Himalayas for others too; and to focus my skills soley on this.
Intercultural Travel Agency for Unique Experiences
Since 1999, Terralaya Travels has been a specialized travel agency for individual and (small) group travel to the lesser-known areas of the Indian and Bhutanese Himalayas, Tibet, Mongolia, the northeast as well as to southern India, to Goa, to Rajasthan and to many more destinations. We don't just get you acquainted with the sightseeing spots of your preferred travel destinations, our local teams have personal relationships on site who enable you to have direct encounters and contacts with the locals. You get unique insights into the lifestyle and customs of the people in the country. Our journeys are made by jeep, on foot, by mountain bike or by boat; you can combine all our trips, modify them, supplement them with additional days. We will be pleased to cater to your personal requirements.
Your Interest - Our Travel Theme
Our range of offers start with exquisite cultural tours with integrated hikes, authentic trekking, mountain tours and extends over thematic study trips accompanied by relevant experts (e.g. on subjects like botany, ornithology, tea, orchids, Buddhism or languages) to invigorating recreation days on fabulously beautiful beaches. Our goal is your lasting enrichment through deeper knowledge, new discoveries and experiences; so that your bridge to Asia is on a firm foundation.
Our Destinations - Magical Places
Terralaya Travels opens for you the bridge to unique destinations all around the Himalayas; which is one of the most fascinating regions in the world. Colorful India and wild Mongolia, original Bangladesh and fascinating Myanmar - we take you on an unforgettable journey of discovery; to the Indian states of Meghalaya and Arunachal Pradesh, into the protected wilderness of a national park in Assam, Rajasthan, Kerala, Nepal and Bangladesh. Experience the entire beauty of Himachal Pradesh, give in to the exotic charm of the Kingdom of Sikkim and immerse yourself in the overwhelming nature, landscape and culture of Ladakh, Darjeeling, Nagaland or Bhutan. In addition, we offer customized trips to Mongolia, motorized or on horseback. The range of experiences in this region is immensely wide, and we have the personal contacts to assemble and offer you exactly the journey you have been dreaming of.
Quality - the Highest Standards for Your Satisfaction
All our travel destinations have one thing in common: Tour escorts and expedition guides who are local, qualified and have catered to westerners before; carefully selected hotels and accommodations which are connected with the local culture, and well-maintained vehicles - for you to have a comfortable trip. Our hygiene and safety standards are very high, so for example we pay strict attention to the impeccable quality of the drinking water, to varied and flawlessly prepared meals and to frequent safety testing of all vehicles used. Terralaya Travels is abiding by the rules of the International Ecotourism Society TIES and ECOSS, is working with renowned European travel agencies and promotes ecological and socially responsible tourism. We are recognized as a travel agent by the Department for Tourism, Sikkim and are a member of the Travel Agents Association of Sikkim TAAS, as well as the Sikkim Amateur Mountaineering Association SAMA.
Top