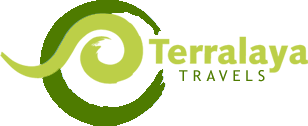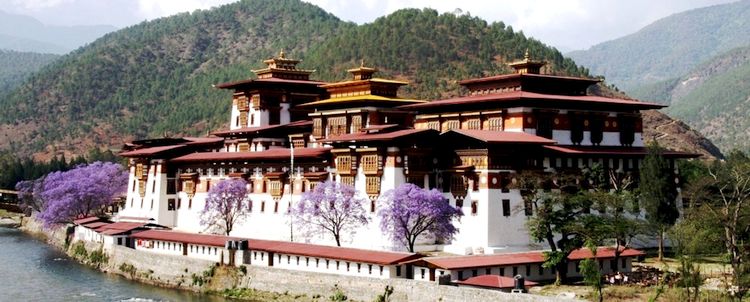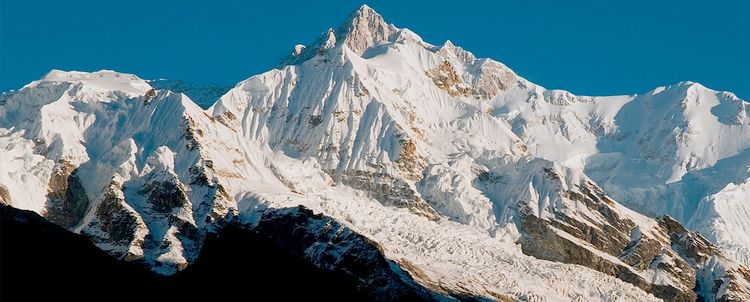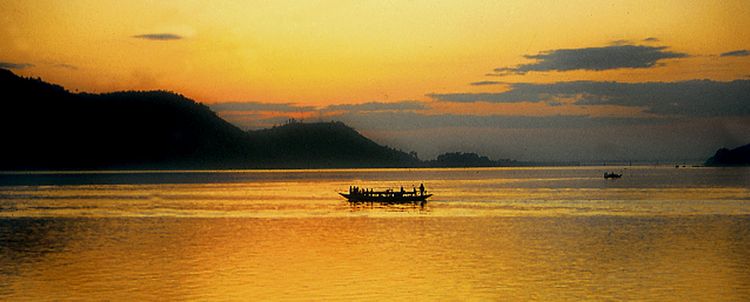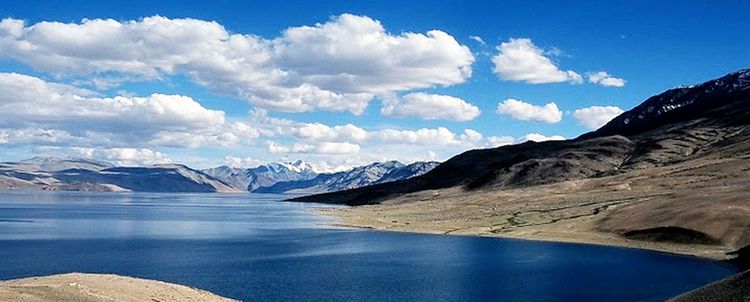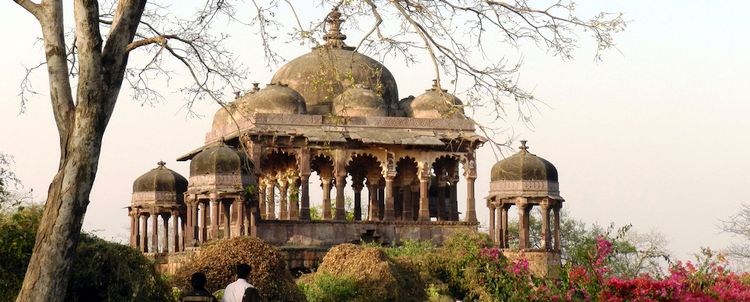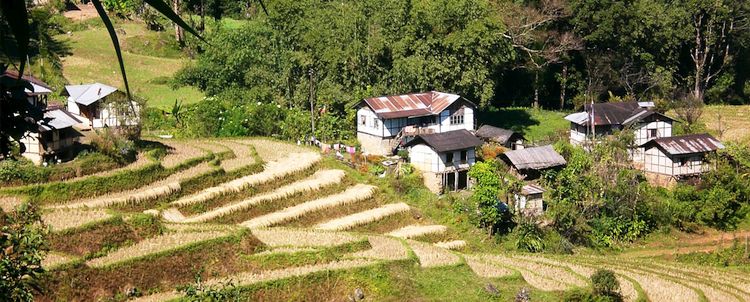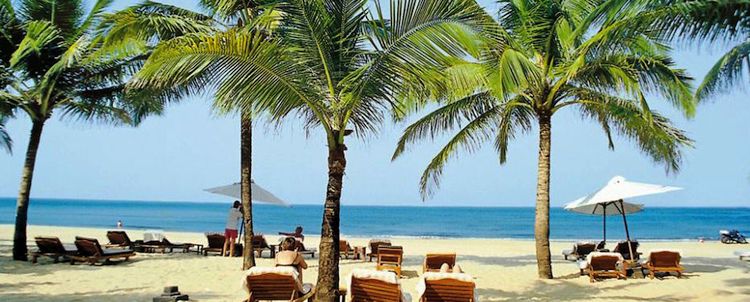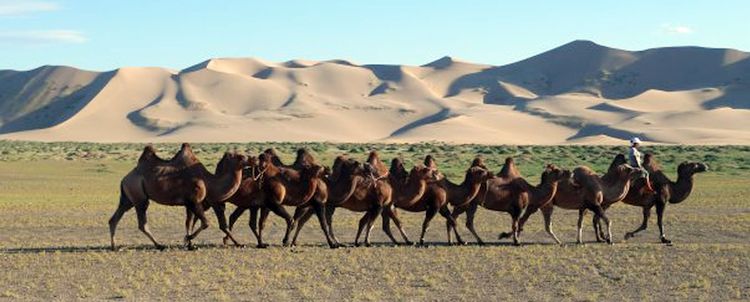 You are here :
Rules & Regulations
1. REGISTRATION / CONTRACT
By applying in written, by post (filled out registration-form), email or by word (direct or telephone conversation) for a service or service-package offered by us a contract between you and Terralaya Travels is concluded. You have the right to withdraw free-of-cost within seven calendar-days from the date of the contract/our invoice & confirmation. This regulation is not valid for bookings that are made less than 14 days before tour-start or bookings that have produced a special effort such as the booking of a service beyond our standard offers. Obligations arising from the contract are the following:
1.1. As a tour operator Terralaya Travels commits:
to carefully provide the promised services.
1.2. As a tour participant & service recipient, you agree:
to pay the amount as agreed at the time of booking in accordance with our payment conditions.
to obtain the documents prescribed for your tour such as appropriate type of visa, valid passport and to live up to health-, immigration-, currency- and duty-regulations as determined by the destination-country.
2. PRICE
Our package-prices are per person with the described type of accommodation and room-occupancy. The actual price as offered during the time of booking and as mentioned on the invoice & confirmation is applicable. Individual adjustments, amendments or extensions of the itinerary/service after registration may result in additional fees.
2.1. Deposits / Payments
A deposit of 50 % of the invoiced amount is due upon signing the contract unless otherwise agreed. The balance is to be paid fully no later than 4 weeks before the departure date. For bookings that occur during the period of 4 weeks prior to departure, the entire payment is due within 7 days after confirmation-reception.
2.2. Changes in price
Under certain circumstances the published and confirmed prices can be adjusted up to 22 days prior to departure:
In case independent transportation-companies increase their tariffs due to changed conditions such as increased fuel-charges or taxes.

In case of unexpected increase in government taxes, fees and charges such as security- and airport-fees, trekking-permit-, entry-fees or others.

In case States increase their taxes such as VAT (value added tax).

In case there is a significant change in exchange rate.

In case of a group-tour, if the advertised minimum number of participants is not attained. Should the price increase in excess of 10% of the package-price, participants have the opportunity to cancel their booking within 5 days after notification or are free to book an alternative arrangement on offer with us. In such a scenario if a participant opts for cancellation full refund will be provided within 7 days of the cancellation without any deductions.
3. TERMINATION/CANCELLATION OR MODIFICATION OF THE CONTRACT
3.1. Cancellation
In case a participant cannot commence the booked journey as agreed, he/she must notify us immediately. This is to be done by a registered letter stating the reason along with the return of already received travel documents. In such a scenario a fixed cancellation-fee of CHF 200.— per person is payable, along with the cancellation cost as calculated in percentage depending on the point of time of cancellation as follows:

| | |
| --- | --- |
| 45 – 31 days prior to tour-start: | 10% |
| 30 – 16 days prior to tour-start: | 30% |
| 10 – 4 days prior to tour-start: | 80% |
| 3 – 0 days prior to tour-start: | 100% |

If we have already booked flight reservations we may not or only partially be in a position to refund, depending on airline.
We charge 100% of the package price
- If participant is unable to travel without notice.
- If participant arrives late for departure or departure.
- If the travel cannot be commenced or completed due to bad or unavailable travel-documents.
Special conditions apply to Expeditions/Trekking that include ascents of alpine peaks. These conditions will be communicated individually.
3.2. Local Changes
In case you wish to change your confirmed local arrangement we will charge a change-fee, depending on the program, expenses, meals and effort. This fee is payable directly to the local tour-guide or as per instruction.
4. INSURANCE
Our flat-rates do not include any type of insurance. It is highly recommended that you check your insurance-situation and take out a suitable travel-insurance for your luggage, travel, health and accident. In case of expeditions/trekking with ascent/s of alpine peak/s an international health- and accident-insurance is mandatory and proof thereof is required along with tour-registration.
5. SINGLE-ROOM BOOKINGS
In case of a group-tour-participation it is possible to make a single room or single tent booking against a surcharge. However single rooms cannot be guaranteed everywhere as in many hotels & accommmodations only a limited selection of single rooms are available.
6. CANCELLATION OF SERVICES THROUGH TERRALAYA TRAVELS
6.1. Minimum number of participants & significant performance-changes before tour-start:
Our group-tours depend on a minimum number of participants. If this number is not attained or in case of any other adverse conditions, we can cancel the tour up to 22 days before departure. In these two scenarios we would however strive to make an alternative offer. In case the alternative offer is of lower value we would refund the balance. Should it not be possible for us to offer an alternative or should you want to renounce the alternative offer we would refund the entire amount already paid by you. No further compensation claims will be granted.
6.2. Act of Nature beyond control, natural disasters, strikes, etc.
In case of reasonable grounds judged by the organizers as a potential threat to the health and lives of tour-participants, Terralaya Travels can withdraw from the contract even if it is short of notice. Reasons for such a move could be strikes, riots, acts of nature beyond control, natural disasters, war, governmental actions, revocation or denial of landing, etc. In case participant's tour is terminated early due to such reasons, Terralaya Travels is committed to immediately change land-arrangements and bring participants to another tourist area or back to the participant's country. In this case Terralaya Travels is entitled to charge participants for verified extra expenditures. Such charges would be deducted from any due refunds in favor of participants. Beyond this no further compensation-claims are possible.
8. LIABILITY PROVISIONS
8.1. General
Terralaya Travels is responsible for the careful selection, organization and implementation of the promised services, which were defined at the time of the contract. Itinerary however remains subject to change.
8.2. Failure to perform
In case of failure to perform due to acts of nature beyond control, natural disasters, strikes, flight delays, regulatory actions or other unavoidable omissions of third parties Terralaya Travels is not liable for itinerary-or service-changes.

If by fault of Terralaya Travels services fail to be provided and no equivalent service can be offered Terralaya Travels will refund the missed services as well as any additional efforts required. Terralaya Travel's liability is however limited to direct/immediate damages only.

Accidents and diseases: Terralaya Travels is not liable for any damages such as death, injury or illness during the trip. Terralaya Travels is not liable in connection to air travel or with the use of other carriers (jeep, rail, cruise, bus companies, taxi),.

Damage to property: Terralaya Travels is not liable to theft, economic loss or any damage of property.

Special events: Besides the services included in our package-tours participants can sometimes take part in additional locally arranged events & excursions that are sometimes associated with special risks or requiring special physical conditions. Participation in these activities and trips are at your own risk and Terralaya Travels rejects any form of liability.
IMPORTANT NOTE: Participants must report problems or dissatisfactions during a tour immediately to the Terralaya Travels office by phone so that we can provide a solution immediately.
8. MISCELLANEOUS
8.1. Flight-timing / flight-bookings
Regarding booked flight-arrangements please note the following: If a carrier/airline cannot perform their flight/s according to plan due to unforeseen circumstances, we reserve the right to book your transportation with another airline, other aircraft-type and modified schedule's. In case of services booked without any flight-arrangements the responsibility to reconfirm your flight and flight-timing lies with the customer. The customer is also responsible for informing us in time about correct arrival- and departure-timings along with flight-number at least two weeks prior to travel-start.
8.2. Passport, visa, vaccination
Along with our invoice/confirmation that you will receive travel-information on important paperwork that needs to be taken care of prior to commencement of your journey. However, we are not liable for refusal to enter a country due to insufficient or missing documents or visa. It is your responsibility to obtain your visa and valid travel documents (Passport with validity as required by destination-country) in time. In case of Bhutan Terralaya Travels is responsible for obtaining the tourist-visa.

In case of arrangements with international flights you will receive necessary visa-application-documents and/or information & guidelines how to obtain the required visa. You are responsible for taking recommended vaccinations in time ahead of your journey and you are advised to obtain updated guidance on current vaccination-recommendations for the destination of your choice.
8.3. Travel Documents
You will receive the complete accommodation/hotel- and contact-list, if required along with vouchers, typically about 10 to 30 days before tour-start, provided entire payment has been received.
8.4. Hotel Check-out
Your hotel-rooms are usually available from between 12:00 to 14:00 and must often be vacated on departure-day by 12:00 noon. Even if you arrive early in the morning or late at night, this rule usually applies.
8.5. Extra beds
If you asked for a room with an extra bed please note that this is not always possible and at times instead of an additional bed only an additional mattress is provided, especially in remote areas. Please note that this circumstance can reduce the comfort of adult travelers. Also note that at times hotel-rooms are small and there may not be space for an extra mattress / bed.
8.6. Special requests
If you have expressed special requests, which were noted on the booking-confirmation/invoice please note that these are not binding nor part of the contract.
8.7. Performance
Terralaya Travels is solely and completely responsible for the itinerary as offered. Other documents such as hotel- or destination brochures are not part of the contract between you and Terralaya Travels and Terralaya Travels is not liable for the content.
9. JURISDICTION
Between service recipients and service-provider Terralaya Travels Indian law is applicable. Complaints may only be submitted at the headquarters of Terralaya Travels in Gangtok, Sikkim, India
Top