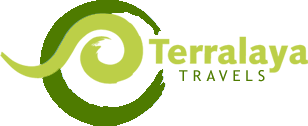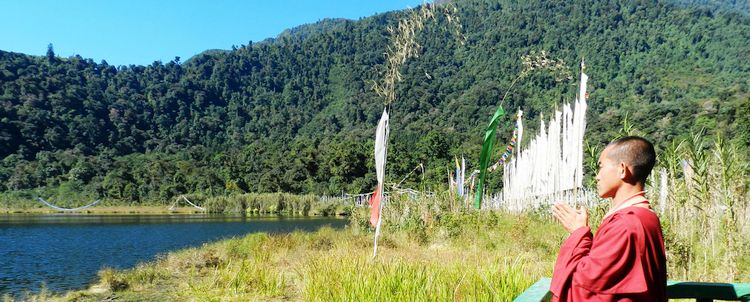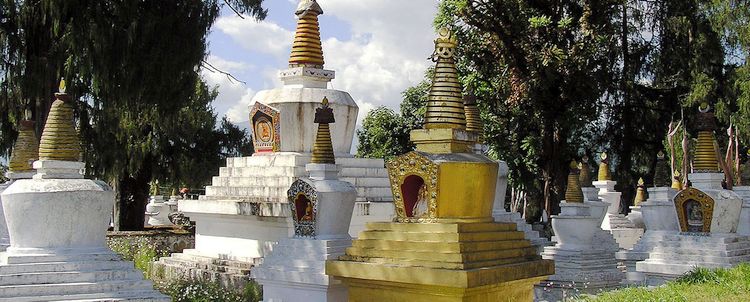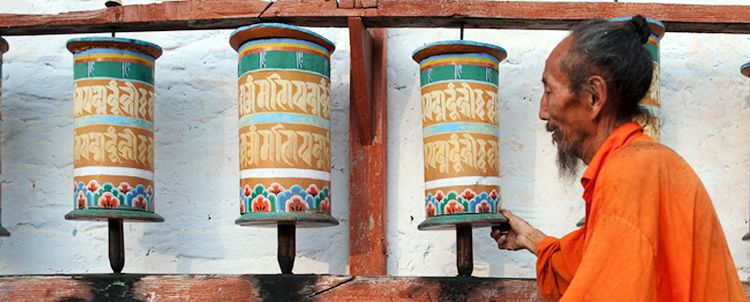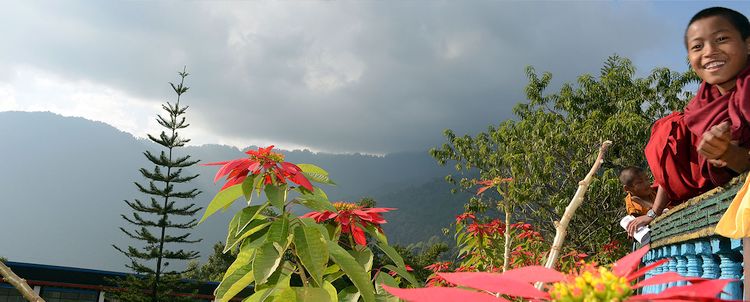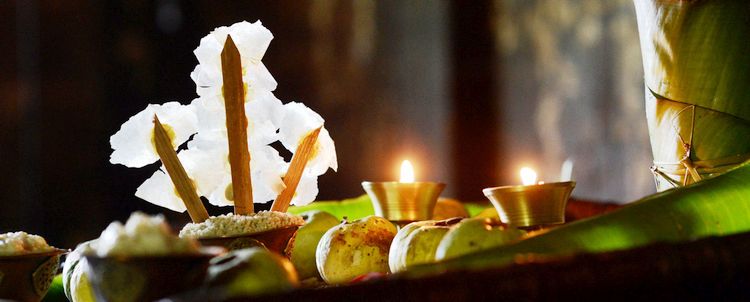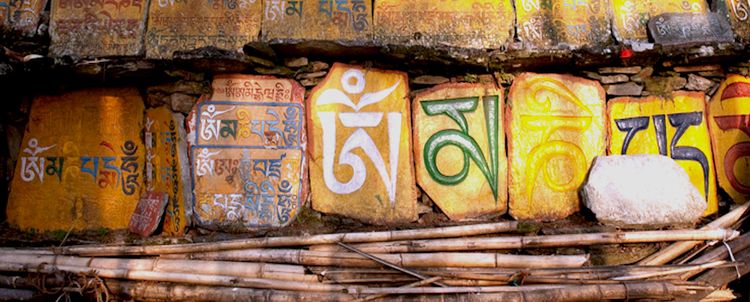 You are here :
Mystic journeys, pilgrimages ...
The Himalayas attract mystically seeking since millennia, then no other place in the world, a traveller is as close to heaven as here. This applies, of course, to the very mundane altitude, but especially figuratively: Nowhere else in the world there are so many sacred places, natural and also man-made, mountains revered as sacred, springs and rivers, lakes , caves, temples and monasteries. There is hardly any place in the magnificent mountains, that doesn not have a history, which is worthy of worship.
Our mystical trips address people who are looking for an awakening experience, looking to undergo a change, and to enrich the unfulfilled and longing part of the soul, and who want to discover it as a source of happiness and serenity in their busy day to day lives. Let us take you on a mystical journey, to holy places of the Himalayas, which touch everyone who visits them with an open heart with their magic - so the legends say. Did you already penetrate deeper into the Buddhist culture of the Himalayas? Our competent guidance of pilgrimages takes you to meditations on power places, in caves or monasteries and to other holy pilgrimage places, and builds bridges to qualified masters from whom you can receive instructions
The animistic religions of earlier nomadic hunting and gathering hill tribes have always seen extraordinary natural phenomena, such as waterfalls, hot springs, old trees especially, and so on, as sacred from time immemorial. In addition to sacred sites and places in nature, of course, there are also the innumerable religious buildings: all the temples, monasteries and Buddhist shrines (Chorten), which, unlike in Tibet, escaped destruction in the Indian and Nepalese Himalayas. Many of them are centuries, if not millennia old. All these places exude an unforgettable magic, that leaves no one untouched, and directs ones attention towards one's inside - away from the stress and the cool expedience of the western daily life.
The Hindus built their temple almost always in places, where once something extraordinary, something magical or mystical had happened. Each temple has its own story - as for example, that one of the many Hindu gods performed a special miracle at this place, or continues to do so.
Buddhist shrines usually refer to historical persons, who had meditated in special places, often in caves. It is believed, that these places were especially blessed by their presence, and therefore have healing powers. Here has to be mentioned, among many others, especially the yogi Milarepa and Guru Padmasambhava. The latter has left foot- and handprints in rock in the eastern Himalayas, which are still revered today.
We can integrate encounters with shamans in Mongolia and Sikkim, India, into your trip, arrange courses / retreats in monasteries in Nepal and India, an Ashram visit in Rishikesh, or elsewhere in India can be incorporated. Visit Dharamsala, the seat of the Tibetan exile government in Himachal Pradesh. Travel in the company of an expert - that can be an academic or a lama - and receive an audience with rimpocheys or tulkus, the teachers in Tibetan Buddhism, or a guru, the teacher of the Vedas.
If you are integrating a yoga class into your trip, or you wish to include a 10-day vipassana meditation retreat in Myanmar, Nepal or India into your cultural journey: We take you to places of power, and to pilgrimage sites, and tell you the stories of the places. We want, true to our philosophy, build a bridge, and open doors. Do pass right through!
Top