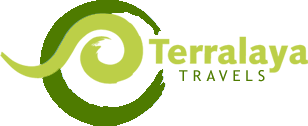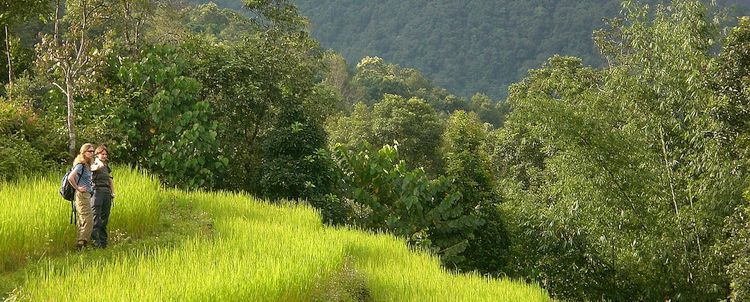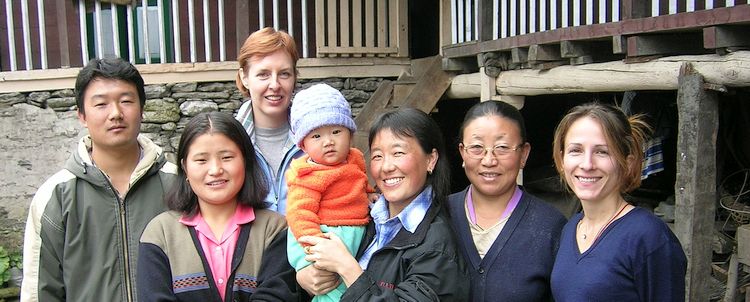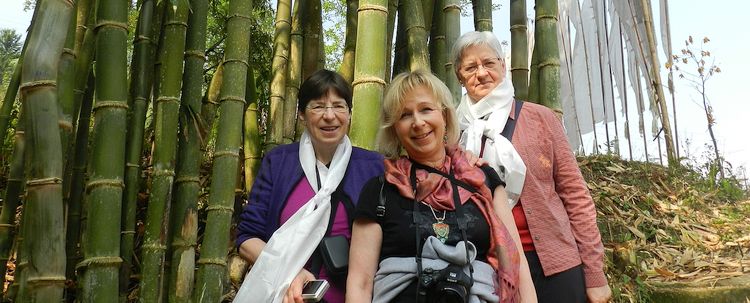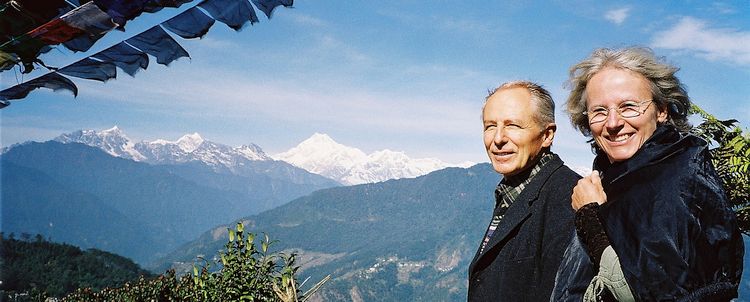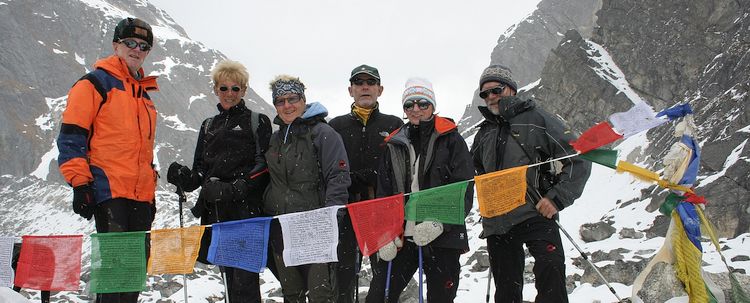 You are here :
Classical Sikkim Round Trip
Introduction
Discover the green, diverse mountain worlds between snow and orchids of the Sikkim-Himalayas up close! This round trip offers you the best of the Travel Modules Sikkim Basic / East, Sikkim North as well as Sikkim South & West, providing you with an unforgettable insight into the diverse cultures, landscapes and vegetation of the Himalayan state of Sikkim. Benefit from our local contacts and many years of experience on site.
Highlights
The best of Sikkim's East, North, South & West
Different climatic zones from approx. 300 to 4000 m above sea level.
Encounter the different peoples: the Bhutias, Lepchas and the people originally coming from Nepal
Visit monasteries, temples and places of pilgrimage
Experience an incredible botanical diversity
Immerse yourself in the Tibetan heritage of Sikkim
If you wish, you can undertake smaller hikes in and around the villages
Travel Itinerary
Day 1 : Arrival from Bagdogra airport / Travel Module Darjeeling, Kalimpong, Kolkota or Delhi. Transfer to rural Sikkim. Overnight at hotel.
Day 2 : The culture of the Lepchas & the monastery culture of Sikkim. Visit a Lepcha village and encounter with the village shaman. Visit of two monasteries. Overnight at hotel.
Day 3 : City Tour of Gangtok. Overnight at hotel.
Day 4 : Let's travel up north! Overnight at hotel in Lachung.
Day 5 : Rhododendron high valley Yumthang & continue to Lachen. Overnight at hotel.
Day 6 : Day trip, crossing the tree line, to the last settlement before Tibet. Small optional hike in the idyllic Chopta valley. Overnight at hotel.
Day 7 : Return to East Sikkim. Overnight at hotel.
Day 8 : Day trip to the Children's Village. Overnight at hotel.
Day 9 : Let's travel to South Sikkim! On the way you visit a beautiful tea garden and the giant Guru Padmasambhava statue. Finally, take a walk through a typical Bhutia village & surrounding area. Overnight stay as a guest at a homestay (private room with bath).
Day 10 : Continue via the place of power and pilgrimage town of Tashiding to Yoksum. Overnight at hotel.
Day 11 : Continue via a holy wishing lake to Pemayangtse monastery in Pelling. Overnight at hotel.
Day 12 : Transfer to a remote region of West Sikkim & visit the monastery school. Overnight at a farm house.
Day 13 : Rest or hiking day. Overnight at a farm house.
Day 14 : Continue with Travel Module Darjeeling or Kalimpong. Or transfer to Bagdogra Airport for flight to Kolkota or Delhi. There continue with Travel Module Kolkota or Delhi or any other India Travel Module.
Options
Extend or shorten this journey as per your wish. With pleasure we will advise you personally.
You can, for example, integrate additional village visits with homestays; plan further hiking days or even a small trekking, etc.
Do not visit North Sikkim, if you rather prefer to avoid long, strenuous car rides
Integrate more Travel Modules of India or Bhutan
Top